IThe time of programming in the concave of R15 is the same. If you use G71, you set the U cutting depth. If it is larger than the X direction of your R15 concave, it should be able to processed. For example, suppose you R15 groove The depth is 2MM. The depth of cut you set is 3MM. That is the ability to process. If it is less than his depth, then it can't.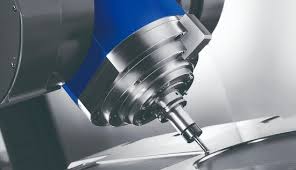 U is the total amount of retraction in the X direction. Generally, the diameter of the blank is subtract from the outer circle in the X direction of the drawing. The smallest machining diameter of the knife divided by 2. The confirmation of the Z direction confirmed by the length of the Z direction. If you want to process the length of the Z direction is 20. Then set W20. Also when doing the shape. Generally only set the UW direction without setting the knife to set 0. The inner shape is generally only set the WU direction does not need to retreat The knife is set to 0.
relative article: what g code is meant for cutting grooves on a cnc turning center?